What is Reputational Risk and how to Manage it ?
Every organization irrespective of its structure, size, as well as nature of operations possesses reputational risk. For any company one of the biggest assets is reputation which makes it ahead of its competitors in the market.
But, when your business lands up in reputational risk then it develops a great threat. Reputational risk can occur anytime without even giving a warning that not only influences your customer opinions but also organic traffic by merging pessimistic content into your search results.
Reputational risk mainly means prospective for harmful publicity and uncontrolled events that not only affects the reputation of the company but also its revenue.
Below-stated is some of the best ways to manage reputational risk:
 Consider reputational risk as part of your strategy and planning
It is imperative for you to identify the impact that reputation is going to have on accomplishment. Within your organization, you need to inspect different weaknesses as well as establish appropriate reputational traits. You need to look into all the possible circumstances that can lead to spoiling public perception with employees at different levels.
You need to verify all the indicators and warnings beforehand for every aspect so that you are ready to take action accordingly.
 Managing reputational risk
In order to widen a reputational risk management plan, you need to utilize your assessment as an outline. Depending upon the type of threat your company is bare to, it is important for you to make more than one process or strategy. It is always better to work a crisis management firm or a public relation agency so that active crisis can be solved quickly.
 Know stakeholder expectations
It is much more easier to meet the expectations of clients when you know them well in advance. If you are not capable of promising offers that you cannot chase up on then you should not set the prospects too high because it is going to act as a backfire and you will be known as an organization in the market that does not walk on its word. All you need to do is discover what customers, employees and shareholders anticipate from the organization and assure those conditions.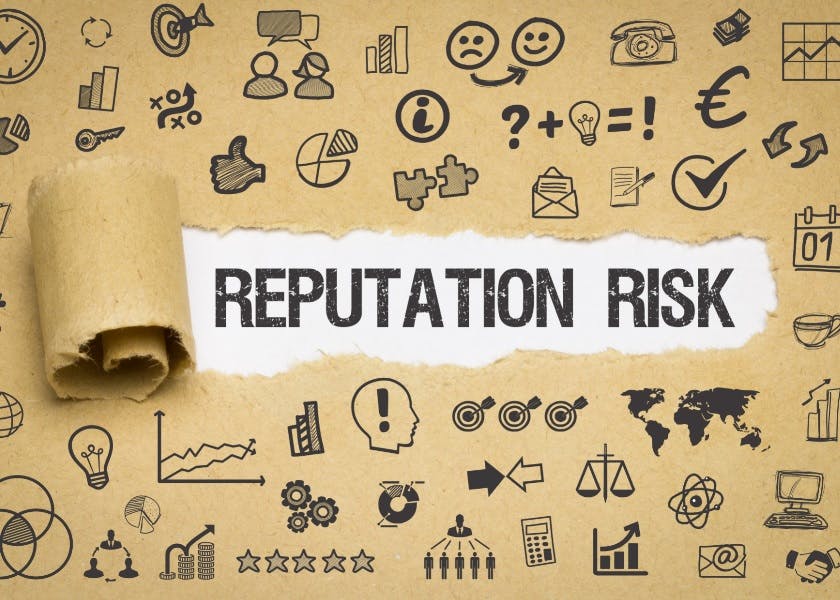 Monitor your reputation
One of the important parts of reputational risk management is that you need to carefully follow brand perception against your baseline and this can be done through setting up Google alerts & running surveys. You need to closely monitor the opinions of activists, employees, analysts, vendors, customers & shareholders.
 Comprehend all actions can influence your public perception 
The board, as well as top management, should identify the significance of reputational risk management, while the middle managers should be lead by example in order to encourage affirmative messages to key stakeholders.
With the help of organizational policies, training as well as procedures it can be assured that all employees know how to act and answer aptly in any condition. Therefore, when the reputation of an organization is at risk then recruits should act quickly and positively in order to influence the public ideas.
Thus, from this article states that what's really crucial when it comes to managing reputation risk.