Programmatic SEO: Why is it highly relevant to your business growth in 2022?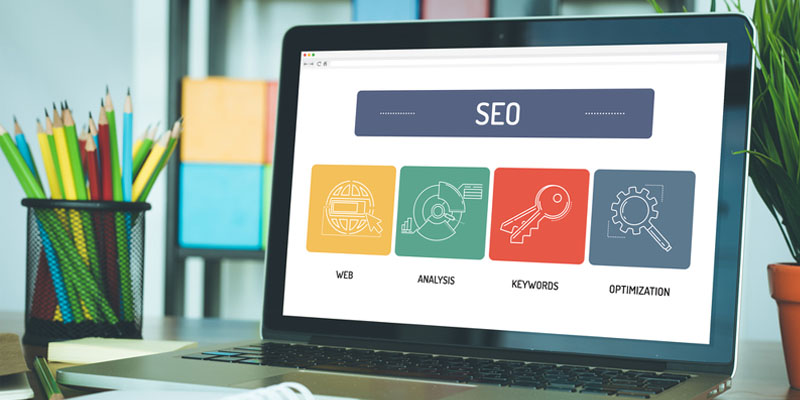 The concept of digital marketing is gaining traction at lightning speed these days. From multinational corporations to small enterprises and start-ups, everyone is catching on to the benefits of digital marketing. The tactics created from search engine algorithms are proving to be useful and are now visible. SEO services in India are used by businesses to raise brand recognition and increase traffic. Some industry giants, such as Amazon, have taken it to a whole new level, and you can easily get results for every commodity you look for.
However, how do they accomplish this? Are they using any magic wand? The answer is straightforward: Programmatic SEO. This has shown to be a successful strategy of increasing organic traffic by amusing and expanding hundreds of thousands of search queries while also providing instructional, interesting, and engaging material.
Understanding the concept of programmatic SEO
Using artificial intelligence approaches, programmatic SEO in India uses developer code to construct landing pages at scale. These landing pages are mass-produced in order to target long-tail keywords on a huge scale. This manner, businesses and brands may profit from both large volume and low volume transactional search inquiries and rank first in the SERPs.
The buzzword in the SEO services in India right now is programmatic SEO, which is most commonly seen in travel, hotel, eCommerce, real estate, and other industries.
How to go ahead with Programmatic SEO ?
1. Target the right keywords
The idea is to target as many keywords as possible based on the audience's numerous search objectives in order to filter appropriate traffic to your website. To proceed with the same objective, you first need to locate the head terms.
Head terms are large groups of high-volume keywords that a company decides to rank for in search engines. For example, the head words for an e-commerce website may be 'gadgets,' 'electronics,' 'deals,' and so on. It's also crucial to figure out their search volumes utilizing tools like Google Trends.
After you've figured out your head terms, you'll need to find relevant modifiers. In most searches, these are the add-on phrases that are commonly coupled with the head terms. For example, head words with modifiers include '3-star hotels,"men's devices,' 'Chinese eateries,' and so on.
Remember that a strong programmatic approach includes a long list of keywords and modifiers. A minimum of 2000 keywords is usually a decent place to start. Don't forget to keep track of the keywords in a spreadsheet.
2. Large-scale competitor research
It's time to find out what your large-scale competitors are doing to now that you have a powerful list of keywords. Your competition is anyone who is competing for your keywords on a broad scale and ranking well.
To do so, follow these steps:
• Examine the top Google results for the terms you've picked.
• Using a good tool, determine the amount of terms your rivals rank for.
• You should also check for backlinks and how they are crafting their title tags using tools like SEMRush or Ahrefs.
3. Designing large-scale landing page
Following your keyword research and competitor analysis, you can go on to the next step in your programmatic SEO strategy: constructing large-scale landing pages. The characteristic of programmatic SEO in India is the rapid creation of hundreds of distinct pages. But keep in mind that just because you have 10,000 keywords doesn't imply you have to generate 10,000 pages.
The aim is to figure out what your target audience is looking for in terms of keywords and then create content around it. Look for a term in the 'Related searches' section at the bottom of a Google search results page. It will offer you with a big number of excellent intent-based keywords from which you may create relevant landing pages on a wide scale.
So, how do you go about doing that? You may learn from best SEO firm in India that have mastered programmatic SEO services in India, such as community forums, marketplaces, e-commerce, and location-based travel pages. These companies create information quickly using pre-formatted templates such as:
• Product pages that are structured and have similar designs and layouts
• Q&A Forums
• User feedback
• Listicles
• Content based on location
4. Stay wary of doorway pages
At all costs, doorway pages should be a big no for your Programmatic SEO strategy. These are websites or pages that were created with one objective in mind: to rank well for specific search keywords. Finally, these sites act as a doorway to the same useful information that a user is looking for.
Such link-building isn't regarded 'useful,' and it's frowned upon by search engines like Google. Instead of answering a search question, a gateway page presents a list of alternative resources where users may obtain answers.
5. Scale up Interlinking
Finally, it's time to scale up your link-building efforts. Whether or not you can do so is often determined by the type of niche you're in. The following are some important strategies:
Trending content
Your sole focus should be on organic development, and in order to achieve so, you'll need to conduct some market research and identify trending content themes via the best SEO Company in India. Your subject should be something that people are passionate about.
Ego-bait
Most SEO firm in India regards this as an effective technique. You may promote certain businesses in your article, as well as showcase or suggest any brand. This will result in a badge that may be included on their website, such as "XYZ brand – recommended."
Industry insights
You may acquire PR and news media attention if you are skilled at churning out insights and private data on a regular basis.
Commissioned research
This is one of the most important phases in the development and management of a brand. Marketable information, such as survey trends and views, are needed to strengthen your market. News staff will deflect attention away from this. There is fierce competition in the fast-changing world of digital marketing.
There are entities that have tied up with best SEO services in India, and their pages can be seen on practically every search query. This is the point at which businesses should transition to programmatic SEO. It plays a critical role in helping the brand gain traffic and awareness by automating content development at scale.
Summing it up
Because a solid programmatic approach is built on transaction intent keywords and search intent, large-scale discoverable material with high relevance is needed. However, there are two things to bear in mind before you get started.
Before going live, invest adequate time on market research, planning, testing, and optimisation of large-scale SEO assets. It's always better to begin late than never. Second, keep your programmatic SEO up to date by routinely maintaining, optimizing, and correcting mistakes.